What is the Metaverse
?
Metaverse is the successor of the mobile Internet. Here, the user can experience the Internet and no longer just look at it from the outside. In it, various technologies, especially augmented reality, virtual reality and high-speed Internet such as 5G, come together and open up new dimensions and levels of the world.
Mixed Reality plays an essential role in the Metaverse and allows us to optimize processes on a level never seen before, e.g. for:
Marketing
Training
Education
Sales
Indoor Navigation
Collaboration and remote work
Production
Industry 4.0
5G Internet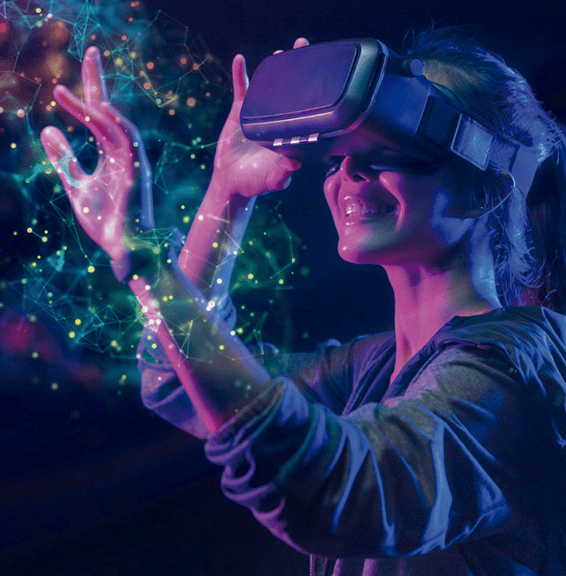 The Metaverse is the new way to explore our world!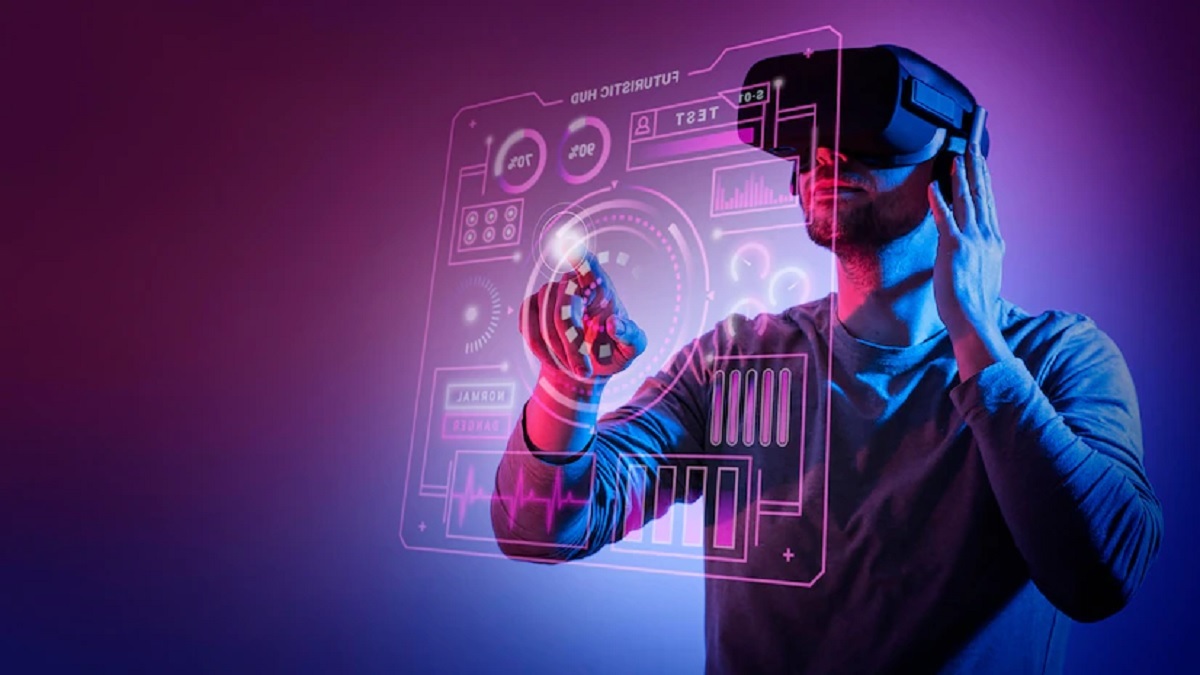 How to enter the Metaverse

?

 
The Metaverse does not have a single entry point – like a website, for example -, but many entry points. It is designed in such a way that it can be accessed via the most diverse end devices: 
Currently, devices optimized for the Metaverse are also being developed. These will be on the market in the next 5 to 10 years. The effect of these Metaverse devices will be similar to that of smartphones today. 
Metaverse developers. Together with you we realize your Metaverse project for your company

.
What is it possible do in the metaverse?
All the possibilities of the Internet will be possible in the metaverse in a new, deeper dimension: working together, learning, selling, creating content (content creation), playing, creating avatars or interacting in social media. Many new types of interactions are also conceivable that are not yet feasible in the current world such as tele-transportation ("beaming"). A virtual world or digital world that simultaneously enriches our real world.  
How to get my company into the Metaverse?
It is very easy to be part of the Metaverse. There are distinguished doors to the Metaverse, such as: Desktop, Web, Smartphones, or Wearables such as Virtual Reality and Augmented Reality Glasses (also known as Mixed Reality Glasses). 
Together with you, we analyze the needs of your company, and by implementing different technologies such as Mixed Reality, we can design and develop the right Metaverse solution for your company. 
How much does it cost to be in the Metaverse?
The investment of a Metaverse project depends on several factors: Functions, desired graphical quality, connection of different systems (e.g. with an interface), hardware, technologies, etc.. 
A Metaverse project requires high expertise especially for Virtual Reality and Augmented Reality. That is why it is important to work together with a reliable and experienced Metaverse agency (Metaverse Studio), which is specialized in the development of Metaverse projects.
We will be happy to support you with everything related to Metaverse. 
The full potential of the Metaverse
Great technological breakthroughs will have to come in the next few years to get to the next generation metaverse in the world:
Computer graphics | Displays | Audio | Haptics (e.g., touchscreens) | Hand Tracking | Eye Tracking | Mixed Reality | Sensors | Computer Vision | Avatars | Perceptual Science | Artificial Intelligence
This new digital world also includes NFTs, blockchain, crypto, holograms, and high-quality 3D animations for augmented reality experiences. Social media is being revolutionized as a result.